An Important Objective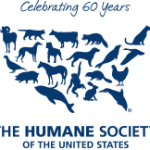 Humane Society of the United States estimate that every year 6 to 8 million animals are returned to the shelters. 2.7 Million Adoptable cats and dogs are euthanized. Those are real stats and we hope to have a big impact by reducing those numbers to zero.
So many stories of so many animals who need homes move us so its important for us to note that the main objective of Dogma are:
To lessen the return of dogs/cats/other pets to shelters because of the lack of resources to care for them
To increase the adoption from Shelters because of the increase of assistance from community members
To create the most powerful online and offline pet community that truly cares for pets and each other
We need your help if we are going to reduce these numbers. Please adopt a pet today!