Scrappy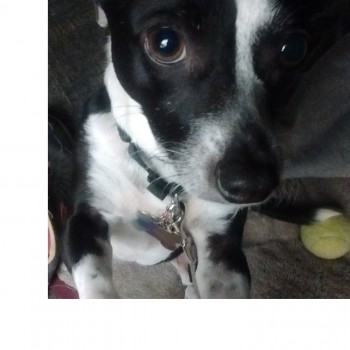 I am super cuddly, playful, and affectionate, sometimes it takes me a little bit to warm up to new people. I like it when new people crouch down and let me come to sniff them first.
Gender: Male
Age: Young
Breed: Mutt (basenji, chihuahua, terrier mix?)
Favorite Toy: The kind with treats hidden inside!
Favorite Food: Grain free... mom gets the expensive stuff :-)
Favorite Activity: Snuggling, dog park, fetch-ish (I may or may not bring it back!)